Hi Everyone,
One of the great perks of living in Oxford is having the FT Weekend Oxford Literary Festival, which runs from March 27th until April 5th, on your doorstep. Oxford University throws open its doors to such luminaries as Alexander McCall Smith, Anthony Horowitz, Edna O'Brien, Joanne Harris, Levison Wood, Maggie O'Farrell, Rebecca Abrams, Anna Sherman and Martin Kemp, among many others. 

From fiction to non-fiction, well-known literary figures to up-and-coming new names, there are authors and books for everyone. So who might my favorite be? Hands down, it's Anna Hope. Why? Because I have the honor to be "in discussion" with her on April 5th at 12 noon in the Seminar Room of the Oxford Martin School.

Last year, while I was sitting on a panel with Alex Reeve, author of The House on Half Moon Street, FT reviewer and journalist Suzi Feay discussed with us his work and mine – Off-Island. This year the tables are turned and instead of discussing my new work, One White Geranium, I will be chatting with Anna Hope about her most recently published novel Expectation, the present-day story of three friends trying to find their way in life as daughters, wives, mothers and rebels. Because a real tête-à-tête requires more than adlibbing based on a read through of an author's latest work plus tag-along press release, in preparation for our talk I've conducted some highly pleasurable research into Ms. Hope's previous titles, both of them works of historical fiction: Wake (2008) and The Ballroom (2016).

What it is being billed as her "contemporary" novel, Expectation is without doubt a masterly and thought-provoking study of the female experience of the last four decades. In a fusion of the (almost) historical and the sharply contemporary, Anna Hope gives her readers a commentary on women's lives that is rich in observation of character, place and time.

The Ballroom and Wake, Hope's two amazing preludes to Expectation, laid a strong foundation for her reputation as a literary virtuoso. The Ballroom, based on tales from her own family history, tells the story of an asylum whose inhabitants are kept strictly segregated on male and female wings, with the exception of their joint use of a ballroom and orchestra on Saturday evenings. Wake, sold in a seven-way auction and now translated into twenty languages, tells the story of three women whose lives come together with the arrival home of Britain's Unknown Warrior after WWI. Each of these books is a page-turner, each unique in style, voice, content and structure – the sort of book you rush to finish reading, hoping that it will never end. 

Exceptionally visual and tactile, a screen or stage adaptation would come easily. Hello Hollywood? BBC? Any one of her three books could be extended to provide a sequel. Reading Anna Hope's work is like stepping into a river of time and place that you would easily and happily step into yet again, a little further ahead, just around the bend.

So April 5th, 12 noon, Seminar Room of the Oxford Martin School, I will be happy to welcome Anna back to Oxford University, her alma mater, where I plan to ask her the most pressing and obvious question of all: "Anna, from whence springs this miraculous inspiration?" 

Wishing you a happy spring, a happy March (lots of daffodils) and a happy Oxford Literary Festival.
Love,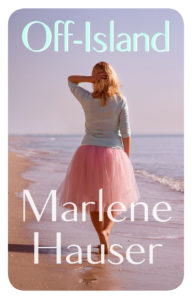 NOW AVAILABLE AS AN
AUDIOBOOK: