If you are in a book club or maybe just like talking about books with friends, Marlene has created a reading group guide for Off-Island. Feel free to use these questions to help guide your discussion.
Questions and Topics for Discussion

In Off-Island, a story about choices, we see three women from the same family face a decision. Which choice made the most sense to you, and why? Which do you identify with most?




Krista feels that abortion is the right choice for her in the moment. She is unprepared for the emotional fall out afterward. Have you ever made a decision based on information you thought you understood only to be painfully surprised?




Krista at first goes on the run from her home in New York City, but in the end returns to the life she knows and the man she loves. What qualities make her so resilient?




Despite Ilsa being long gone and the summer house on Martha's Vineyard closed up, Krista finds solace and hope for the future there. Is there a similar place in your own life? Explain.




Krista meets her childhood friend Deidre on the beach, along with her friend's child Justine. They pick up right where they left off years before with an easy confidence. Do you have a friend who despite time and distance is always there for you?




Krista turns into a familiar church and unexpectedly finds a female cleric who offers her comfort and reconciliation. Have you ever been surprised by coming across the right person at the right time for no good reason whatsoever? What happened?




Michael and Krista both experience the emotional pain of loss. Compare and contrast how they each choose to deal with it.




Krista finally responds to Michael and to her mother. When she returns to New York City and her career as a dancer how do you imagine her life will change?



A book about being lost, resilient, & coming of age…

Krista Bourne has always been surrounded by the strength, love and wealth of her family and their homes in New York City and Martha's Vineyard. She has never had to think for herself. Living with boyfriend Michael and her elderly grandfather, she can also summon up the comforting ghosts of her beloved father and grandmother. In vivid dreams she flies with her pilot father, and when awake remembers idyllic childhood holidays spent with her bohemian grandmother. When Krista impulsively walks out on her career as a professional dancer, it is the beginning of a new chapter in her life. She feels unsettled and excited by the sense of imminent change around her. This feeling turns to panic, then fear when she realises that she is pregnant and is uncertain whether or not she wants to keep the baby, bringing her and Michael to a crossroads in their relationship. Adamant that she alone must deal with the situation, Krista rejects all offers of support from him, isolating her at a time when she most needs help. Krista's journey and emotional upheaval take her back to her summer home on Martha's Vineyard, where she is surprised to find out that she does not know her family history quite as well as she imagined… Off-Island will appeal to readers who enjoy romance, empowering fiction and extremely relatable characters with situations grounded in reality.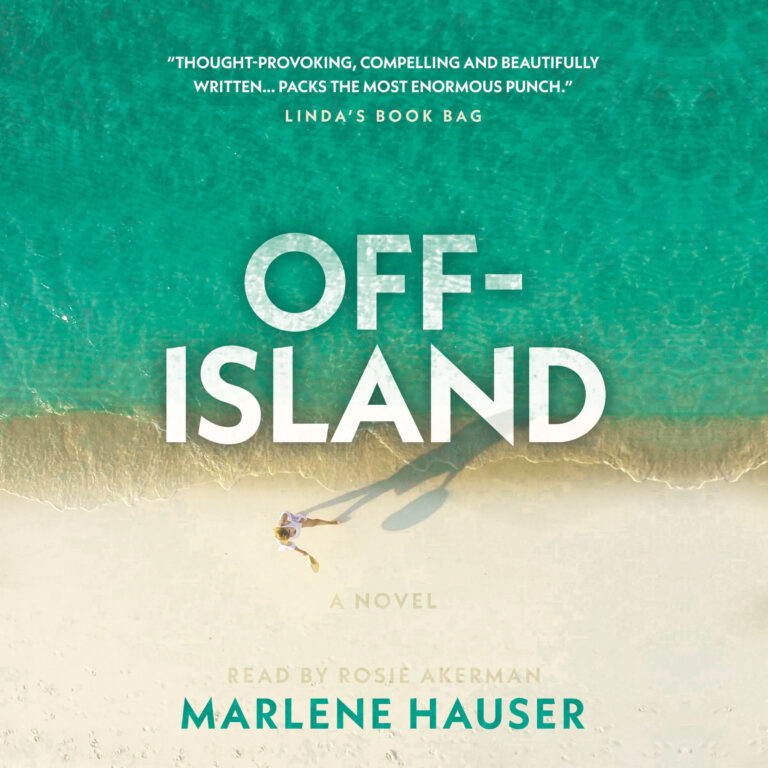 Available in paperback
Order Off-Island: