What I Learned from The Clean Plate.
Hi Everyone,
Continuing with last month's "eat, sleep, work and play theme," I want to introduce you to the fun-loving soccata. Apparently it's similar to an Italian frittata, a dish made from beaten eggs with the addition of other flavourings such as cheese, peas or potatoes. A soccata, however, replaces the eggs with chickpea flour to form a pancake-like base known as socca.
This delicacy is a popular street food in the south-east of France, particularly around Nice. It can also be found in Italy where it is known as farinata. Flour, olive oil and water are stirred together to form a creamy batter and cooked pancake-style on a large, thin copper plate. I discovered socca, herbes de Provence—a fragrant mix of basil, fennel, marjoram, and thyme—along with rose and lavender ice cream underneath the illusory trompe l'oeil windows not far from the Old Port of Nice in Place Garibaldi.
Immersed in No. 1 New York Times bestselling author Gwyneth Paltrow's cookbook, The Clean Plate, I first tried the easy-peasy Seed Cracker recipe (because who can actually find them in the shops?). Then I took on the challenge of making her Zucchini and Lemon Soccata. I am not sure why other people buy and read cookbooks, but I continually add new ones to my collection because to me they contain elements of history, science, travel, love, nostalgia and romance—not unlike strapping on a 3D headset for a little VR, multi-sensory experience in the privacy of my own kitchen.
The soccata recipe caught my eye because it brought back memories of the Côte d'Azur in France. How much dreamier can life get than strolling off the Promenade des Anglais and onto the beach, with flags snapping in the sea breeze, whitecaps breaking, the sun high even in February, and someone from the beach club not only asking where to put your matelas de plage but if you will be staying here for lunch or having socca with a verre de Rosé further up in the foothills of Old Town Nice? Could Gwyneth help me to recreate that experience? Or, almost as appealing, whisk me off to cheerful California instead, where according to the photograph accompanying her recipe, she likes to sit in the sunshine with her new husband Brad Falchuck, her favourite dining companion, eating protein-rich, vegan soccatas.
Dazzling white sunshine and teeth, glass jug full of fresh water, berries with lemon and lime… The South of France, or California—with or without Brad Falchuck—or my own sweet Oxonium, England, with its historical average February 1st temperature of between 0° and 5°C, and its clouds obscuring the meagre 2 hours a day of average sunshine? I ruminated on this, cooking and dancing along to Ed Sheeran's 'Perfect' on MTV. Tough choice, but in the end I voted for soccata eaten at home together with a bit of sunny-clime avocado and aquafaba… but aquafaba that's a recipe for another time.
For now I challenge you to pick out a cookbook, dance, play, and go somewhere new. Be bold, even in the space of your own dining room. You couldn't do much better this February than starting your own culinary adventure with Gwyneth Paltrow's The Clean Plate. Clearly, I recommend, without reservation, the Zucchini and Lemon soccata.
Happy days.
Love,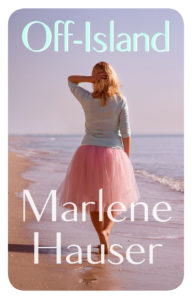 NOW AVAILABLE AS AN
AUDIOBOOK:

AMAZON


AUDIBLE


I TUNES